I'm finally taking part of Two Birds Inspiration Monday, Miranda Kerr. It's actually warm today so I couldn't wear a cardigan, I was already sweating while taking these pictures but I should enjoy it today considering it'll be raining the rest of the week. This is definitely my kind o outfit.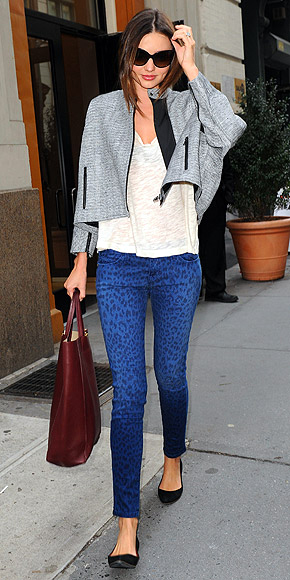 I'm running errands today so this is the perfect outfit.
I love this handmade necklace I purchased in the Philippines.
I haven't used this handbag and shoes in a while but it's one of my favorites. I haven't told DH about my shopping prohibition, don't want to jinx myself so every time I pull something out of the closet that I haven't worn he asks is that new?