Here we go again. Another forgotten item, this Anthro blouse. I guess I shouldn't be surprised, I did work there for 6.5 years. I used the tie of the blouse as a belt.
Anthro Blouse
Kate Spade pants form Nordstrom Rack for $42. AMAZIIIIING!!!
Talbots Toe cap shoes purchased for $30
My work bag is a tote that house my computer and camera so I have everything else in my LV toiletry pouch, great size for makeup and my credit card wallet.
When I had my styling business and I would tell my clients that we're going to Talbots they always had this confused face followed by isn't that a store for older women? I don't blame them because that's what it was a couple of years back but they have a new buyer and changed their marketing, a total facelift of the brand with Julian Moore as a spokesmodel in 2011. The face for Talbots in 2012 is Linda Evangelista. Remember her? She's the model who said "We don't wake up for less than $10,000 a day". She was talking about money and how she and a few other models were calling the shots and changing the game
i
n the
9
0's, before movie stars covered the front page of magazines there were supermodels.
Talbots reminds me of Ann Taylor for their career friendly items and JCrew for their casual looks, same price point. Here are some examples.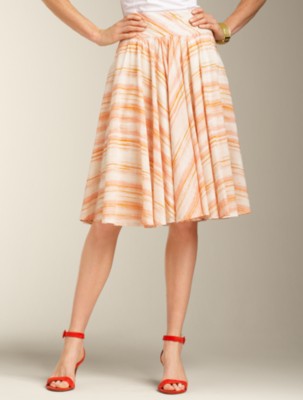 Zigzag Stripe Voile full skirt
$89.50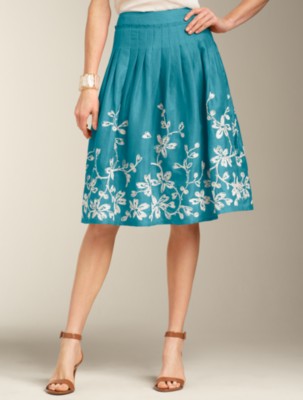 Embroidered Linen Skirt
$109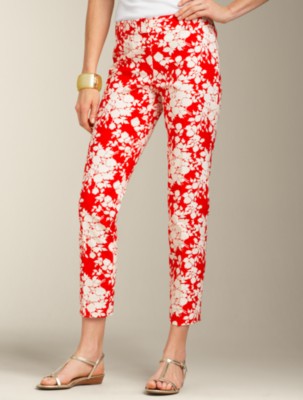 Signature Fit graphic Floral Print Crop Pant
$79.50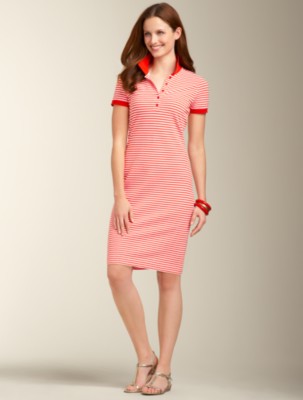 Pique Polo Striped Dress
$69.50
I don't really shop there much for myself unless they are having one of their awesome sales. I bought another pair of shoes there months ago. Leopard flats for 85% off, total $35. It'll make a debut on here soon. Oh, and they also carry petite sizing for us vertically challenged girls.