I wanted an off white blazer because white could sometimes look too stark on me but Forever21 sold out in my size. So I opted for this.
Forever21 Tuxedo Jacket
$30?
Mossimo Tank
$8
Michael Kors Shoes from TJ Maxx
$99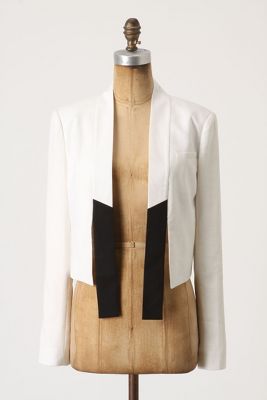 Anthropologie Leighton Tuxedo Jacket
$288
I prefer the Forever21 jacket. I think the Leigton Tuxedo Jacket looks a little awkward and a little boring. Not to mention the price difference.
Anthropologie Leighton Tuxedo Jacket - $288
______________________________